Have Your Family Tree Printed or Fill in a Blank Chart
Please click on a link below to view our range of charts. We provide a custom chart printing service, pre-printed blank charts so that you may write in the information by hand.

We are committed to helping you publish your family tree whether it be a simple 5 generation ancestor chart or a full all-relatives chart. If you need help with your printing don't be afraid to give us a call on 01302 288722 (+44 1302 288722 from abroad) and ask for Stephen or email charts@my-history.co.uk with the words 'Family History Charts' in the subject.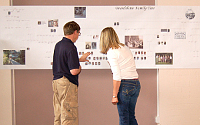 Your family tree chart printed on a single sheet/roll of paper or canvas using our wide format printing service.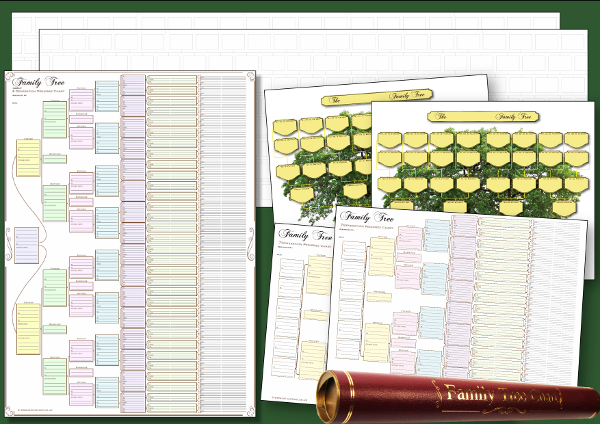 View our large range of blank charts including our smallest A3 pedigree chart up to a 10 generation double chart..