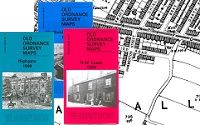 A very detailed range of maps produced between about 1890 and 1920. This is the best selling range of maps for family history.
Range of maps between 1805 - 1874 for the whole of England and Wales
¾" to the mile approx. Discounts available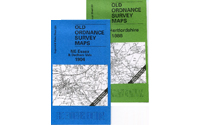 Ordnance Survey's famous 'one inch to the mile' and 'one yard to the mile' large scale maps covering larger areas than the Alan Godfrey series of large scale maps.
An A3 Portrait binder and pockets. Ideal for storage of Alan Godfrey maps.
Old maps on CD and a selection of books to help you get the best out of maps for your family history research.